Birth and the transition to parenthood is life changing. It can encompass the most precious moments of your life, as well as present your biggest fears.
Birth and the transition to parenthood is life changing. It can encompass the most precious moments of your life, as well as present your biggest fears.
Our birth support services are designed on an individual basis, to help the pregnant women and families on the Surf Coast feel informed, empowered, supported and prepared for their journey. Every woman has a right to birth as she chooses.
Evidence suggests that when a pregnant woman has a strong support network, her experience of birth and the transition to motherhood is more positive and satisfying.
What it means to have a positive birth is different for everyone. We help pregnant women and families understand exactly what it means for them, so we can provide just the right support, with care and attention.
Whether you want continuity-of-care before, during and after the birth of your baby, or a one-off private session (that is not offered by a medical care provider) to discuss any fears, learn birth techniques or gain extra knowledge before the day arrives, we are here to help.
There are several different ways to engage our birth preparation and support services. All options include an obligation free meet-and-greet either on the phone or in person prior to engagement. You'll also get direct access to other professional holistic services such as pregnancy massage, acupuncture, naturopathy, perinatal psychology, and support for partners through The Perinatal Hub
$100 per hour
Our casual option for birth preparation and support. Quite often mummas feel like they need a check-in with someone outside their medical care providers, to discuss a particular topic or concern. This usually occurs later in pregnancy and can help a mumma to understand or process things that may be holding her back, so she can surrender to her birthing journey feeling positive. These sessions can also be helpful to empower birth partners in their role, solidifying the teamwork and partnership before the day arrives.
1 hour private sessions (can be modified according to needs)

Personalised support from a trained professional

Can be via phone, zoom or in person

Can be booked whenever needed
*A minimum of 4 hours engagement is required to have access to our discounted add-ons.
$950 per package
Supports the birthing mumma and her birth partner to feel informed, empowered and prepared to birth their baby with confidence in their choices.
3 home visits during pregnancy

Birth education and preparation
$1250 per package
Our full package which includes continuity-of-care through pregnancy, birth and early post-partum periods.
3 home visits during pregnancy

Birth education and preparation

On call 24/7 from 38-42 weeks from birth attendance
*Please note that with current COVID regulations frequently changing, we may have to adapt our birth attendance support, depending on where you are birthing and their restrictions at the time. Contact us to chat more.
We also offer add-ons to our Birth Support services so you can design the perfect birth preparation package just for you!
Hypnobirthing Course
Split over 2 weekends in a stunning coastal eco retreat, with 12 hours of comprehensive content taught in a small group setting.
Hypnobirthing Private
Full Hypnobirthing course taught in private including techniques and tools to reduce fear, reframe pain, access deep states of relaxation and create a positive mindset for a positive birth experience.
Private Pregnancy Pilates
An initial assessment and 1-on-1 reformer pilates session. The ultimate way to get strong and enjoy your childbirth preparation, with personalised guidance from a professional.
our customers
… this is why we do what we do
"Talia supported my husband and I through our first pregnancy as our doula. From the moment we met Talia, we felt comfortable and supported. During such a new experience, Talia taught us about labour, trusting our instincts and helped us build a 'tool kit' of strategies to make the journey through labour calm and relaxed for all three of us. Talia helped my husband and I write our birth preferences reflecting what made us feel most comfortable, along with empowering my husband to feel confident he knew how best to support me. Thank you Talia!"
Birth Preparation & Support
What is a doula?
The role of a doula is to provide physical, emotional and spiritual support – as well as evidence-based information, to birthing mothers and families. Their role is non-medical and purely supportive. They will advocate for you and your birth preferences and be there for you on your journey. They represent the village.
A connection is developed with your doula during pregnancy by meeting on several occasions (usually in your own home), which solidifies a warm and trusting partnership in the lead up to birth. Getting to know each other really helps a doula provide support specifically for your needs, making the experience as special and positive as possible.
Anyone can have a doula or birth assistant. Whether you are in the public or private hospital systems, private birth retreat or having a private home birth – we encourage you to explore how having a doula could help you. These services are supportive of, and complimentary to your care providers services.
Do I need a birth assistant?
Birth your way
There are many reasons for having a doula or birth assistant attend your labour.
They provide emotional and physical support during pregnancy, birth and early post partum days

They listen to what really matters most to you and advocate for your choices

They help you understand your choices so you can make informed decisions

They discuss birth physiology and help you feel prepared

They offer continuity of care so you have someone you know and trust supporting your birth

They help your birth partner to support you
The Doula Collective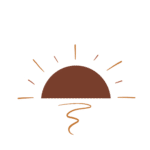 Village birth support services are provided by Talia where possible, however due to the nature of birth work she can only support a certain number of families in any given month. Rest assured, we do have an extended group of wonderful women all working in this space, supporting each other, to help support you. We will do our best to find the right fit for your needs.