Hypnobirthing uses gentle, deep relaxation techniques (or self-hypnosis), as well as the latest edivence-based information on childbirth, so birth can be approached with confidence and trust.
By exploring ways to connect your mind to your intuitive body and working with your baby, the birth process is supported to occur as normally and naturally as possible, without distraction. This often minimises the chances of unnecessary interventions as a result.
We also provide a safe space for any fears or anxieties to be addressed – giving you the opportunity to discuss anything that may be coming up or holding you back.
Fear and anxiety create extra tension in your body and mind by releasing adrenaline and cortisol, which slow down or can sometimes even halt the birthing process.
We want to help minimise all the things that could potentially get in the way of you having the beautiful, positive birth experience you are hoping for and dream about.
Intuitive bodies
You are built for birth
Hypnobirthing has become one of the most popular childbirth education methods used in Australia for a reason.
Courses are designed to prepare both the mother and her birthing partner for a calm, positive and empowered experience regardless of how things unfold on the day.
What do I need to bring to a hypnobirthing course?
villageadmin
2021-03-25T03:25:04+00:00
We provide all your course materials. Please bring along your own water bottle and wear comfortable clothing. If you have a favourite tea mug you can bring that as well if you like, but some are provided.
"We are really glad we were able to do this course with Talia! We didn't have an opportunity like this with our first born. I felt ill prepared for the labour room and lacked some confidence in my partner's ability to be a strong support. Talia was able to help me think about this birth differently and open up to the idea of it happening the way that I know it can if I can just allow myself to and allow my partner to take on the thinking brain. My partner feels they have more skills to support me and more empowered to talk with any caregivers."
"The hypnobirthing course with Talia provided extensive information and insight which helped to remove the fear out of birthing. As a Birth Partner, I now feel I have the confidence to advocate for my wife and tools to play a supportive role during the birth. Talia was warm, knowledgeable, experienced and delivered the content in easy to understand terms. Would highly recommend this course!"
"We're really glad we were able to fit in the Hypnobirthing course with Talia amongst the chaos of 2020. The content was super comprehensive and insightful and Talia delivered it in a way to help us both feel empowered and more confident about our journey ahead. Thoroughly recommend."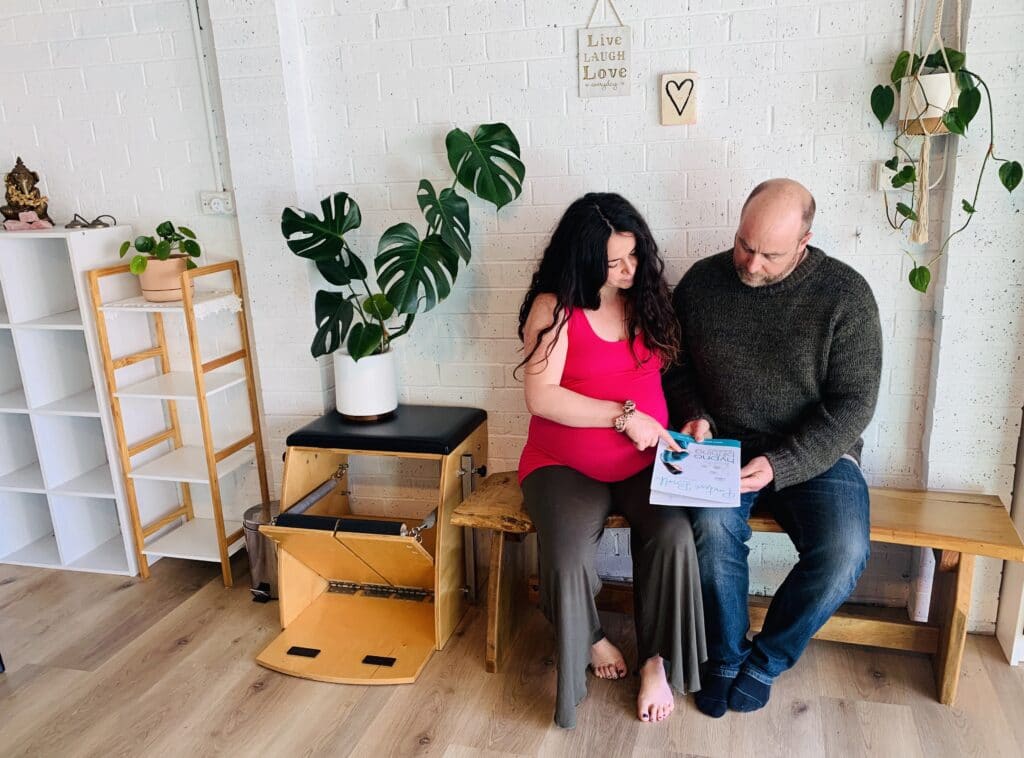 The Hypnobirthing Australia™ program offers vast amounts of additional resources, making it second to none in both quality and value. You will explore many ways to support your birthing journey, as well as walk away with a thorough practice regime so you are prepared to meet your big day when it arrives, feeling prepared. This course is the ultimate childbirth education package for parents wanting to cover all bases.
Birth is beautiful. Birth is normal. Birth is age old. Birth is a rite of passage. You are built for birth.
By joining our Hypnobirthing course you will explore how to embody this, feeling ready, calm, supported and at peace with the process – however it unfolds. Even in the event that unexpected changes of circumstances do arise, the knowledge from this course will support you to make informed choices along the way, with a positive mindset and still feeling empowered.
We look forward to having you join us!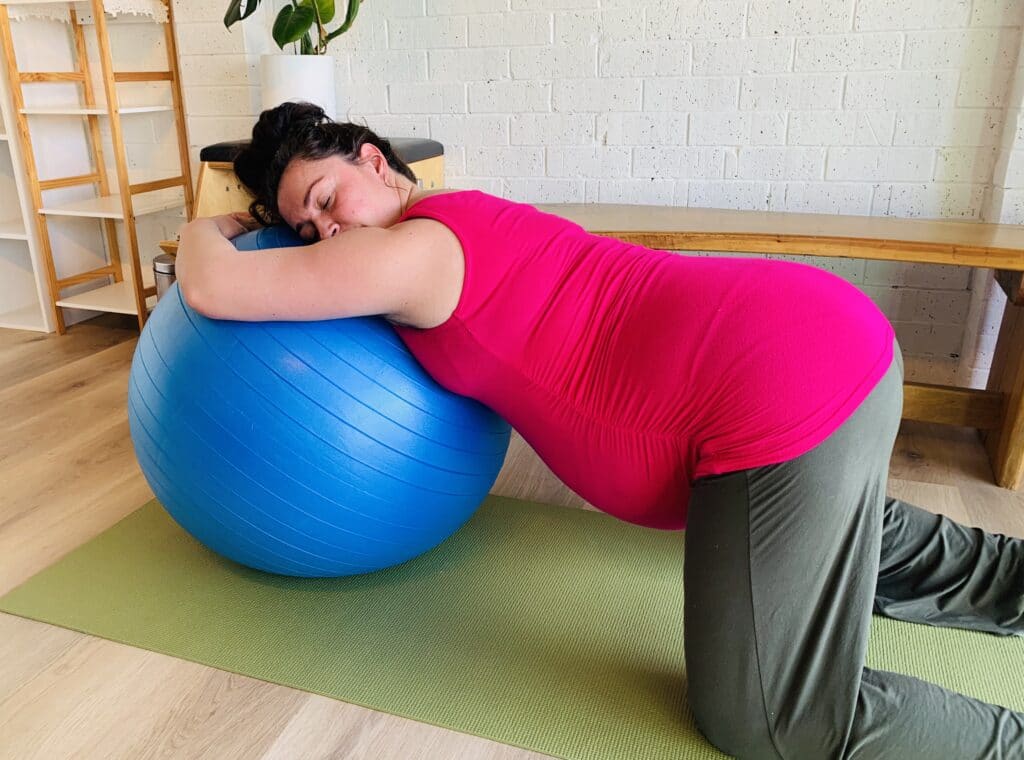 Pregnancy and Childbirth are natural examples of your mind and body working together to 'do their thing.' When we can approach birth as something very normal, we become empowered in our bodies, we become part of the process we were innately designed for.
Pregnant and new mothers have a right to good quality support. The transition to motherhood is huge – much bigger than systematic, itemised checklists or statistics.
A new mother already experiences an increase in physical demands – add in lack of sleep, more sitting, lots of carrying, hormone levels changing, dealing with nappies and leaky breasts- the last thing on her mind is herself! Her healing wound, her pelvic floor, preparing nourishing meals, her ability to ask for help or some time out – UNLESS she has guidance.
Village Birth Hypnobirthing courses are delivered by someone who understands normal biomechanical function in a woman's changing body, how to work with it for optimal outcomes in both pregnancy and childbirth, and the importance of a positive mindset for positive experiences. Talia is also a trained birth doula and combines her knowledge of supporting the birth process in her delivery of the course.
How will the program help me?
Guides birthing mothers to connect with their inner wisdom – to trust and work with their bodies and their babies with confidence

Teaches self-hypnosis techniques so the birthing mother can access a state of deep relaxation to allow the oxytocin to flow and assist the birthing process

Helps to release any fears or anxieties around childbirth

Helps to reframe the perception of pain to a healthy, functional one

Provides quality, evidence-based information so parents can make informed choices
Provides vast amounts of additional tools and resources used in the lead up to birth and birth itself, so you feel prepared and ready for the big day

Prepares you to birth with a positive mindset, even if special circumstances do arise

Promotes the use of simple and effective strategies

Supports birthing partners to know how to best support birthing mothers, and the importance of their role